Welcome to Mock-OSCE.com Skills in Medicine. Skills in Medicine is an online training program for students that helps develop basic medical skills that are required in a physical examination.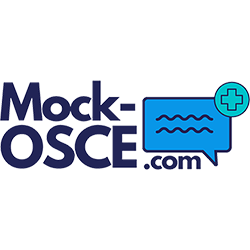 Series Introduction
Skills in Medicine was originally an offline program presented over 14 books and on a CD-ROM but it is now available as a web-based program, exclusively offered by Mock-OSCE.com.
The skills taught as part of the Skills in Medicine program are normally learned by medical students during the Bachelor/Master phase of their education.
Web-based version – Learning with video
Skills in Medicine, has over 400 videos showing diagnostic examination procedures with a range of easy-to-follow diagrams and text. To emphasise the procedure of the skills we have chosen to demonstrate them on people without complaints.
In some sections therapeutic techniques are explained and demonstrated. These sections include 'Minor Surgery' and 'Bandages and Bandaging techniques'.
Search function
As this program has been developed in a 'database' structure, it features an extensive search function. This can be used to find keywords or phrases if you're looking for something specific – try it out!
The themes included in both the web and offline programs are:
The Neurological Examination
The Examination of the Abdomen
The Cardiovascular Examination
The Pulmonary Examination
The Examination of the Ear, Nose, Mouth, Throat and Neck
The Examination of the Eyes and Vision
The Gynaecological Examination
Obstetrics
The Examination of the Upper Extremities
The Examination of the Spine
The Examination of the Lower Extremities
Minor Surgery
Bandages and Bandaging Techniques
The Psychiatric Interview